Country Life: Harvest Day (First page)
Continue: Use in case that you want to play a game continues.
New game: Use in case that you want to play with new game.
How to play: Use in case that you want to know how to play this game. This will help you to play game easily.
Free egg: When you Log in with Facebook, you will got a golden egg.
Option: Turn (On/Off) a sound, Credits, Change game's language, See your ranks, and See achievement point list.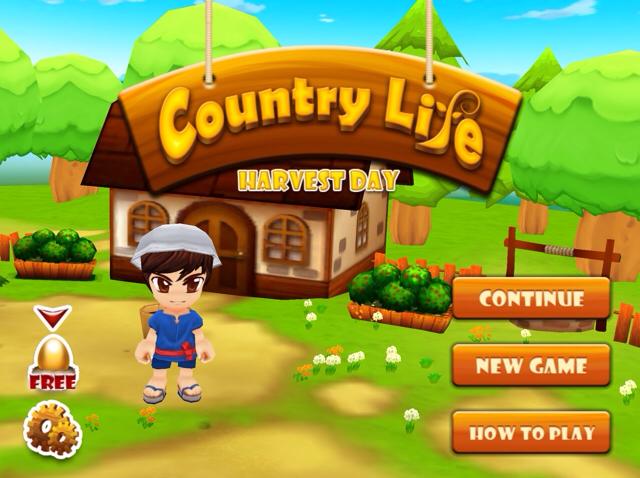 About the character screen
Derek's status, date, and time. When you select Derek' picture, the skill screen will be showed.
Your coins, gems, and stars from quest.
Your order from the village's cooperative, and the factory.
Buy more gems.
Connect to Facebook within Harvest Day to access social features
Quest
Your tool, seed, and livestock
Bag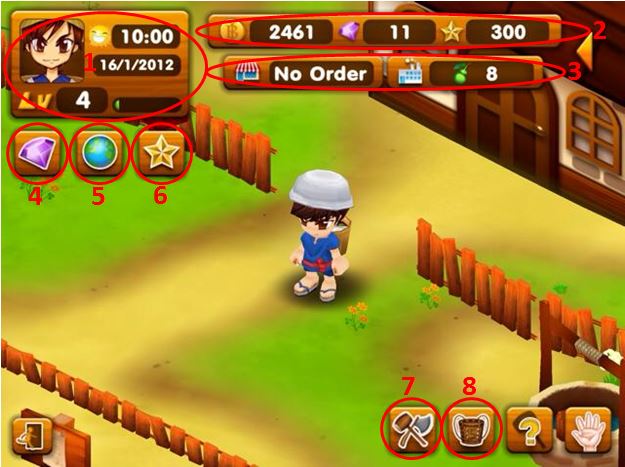 Skill 
Harvest Day introduces the new system, Character Development
Harvest Day is the very first farming role-playing game available on mobile. Character development is a major ingredient of RPG and Harvest Day does not miss it. You can upgrade Derek's skills which currently are stamina, overcharge, and discount. You will see each skill's effect in the game.
– Stamina: Extend working hours
– Overcharge: Gain more on selling
– Discount: Pay less on buying
– Livestock: Animals grow faster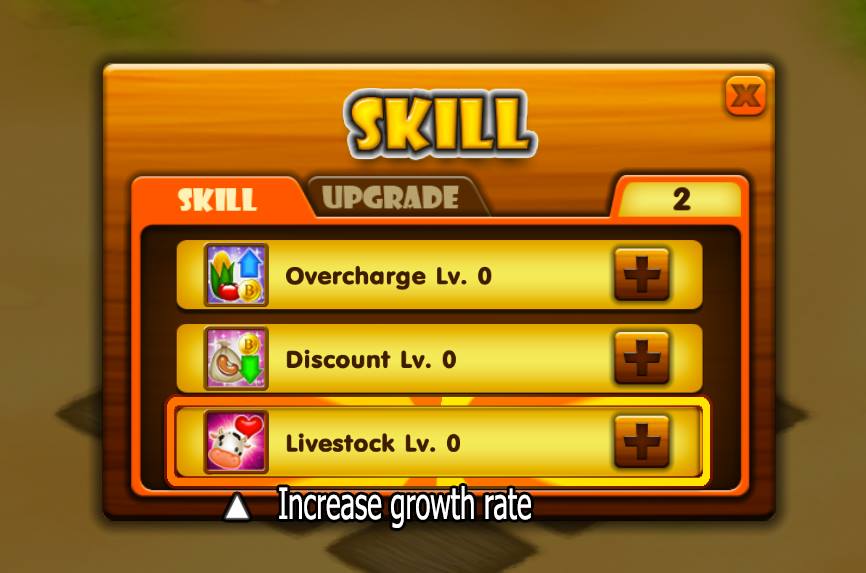 Quest
Complete the quests and claim for rewards!
The new system introduced in Harvest Day is Quest system. See the requirement of each quest and achieve it to get the reward. Each quest has 3 levels. Complete them all to complete your experience in Harvest Day.
Collection
Collection will gather all things that you can collect (plants, tools, gift, etc.). Let's find to complete the collection.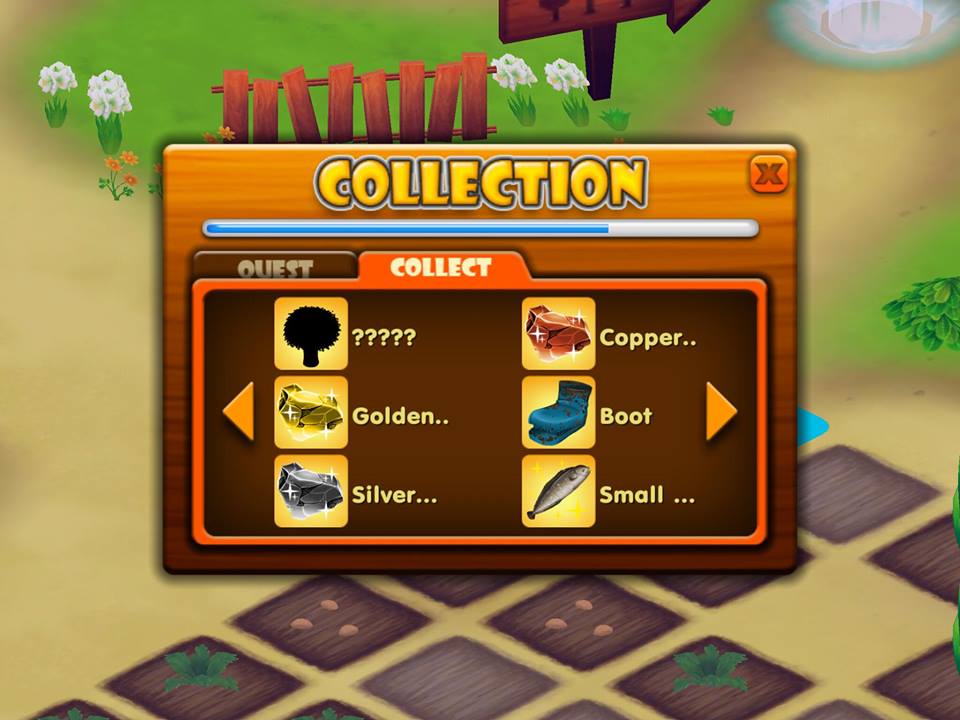 Save game
The game will save at warp gate and Derek's home. When you want to exit a game, you should bring Derek to sleep or pass warp gate before exiting.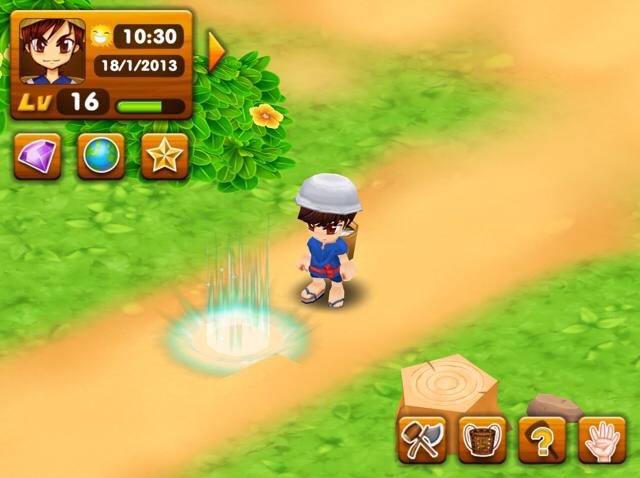 Take your farm anywhere
Save and Load from Cloud and take your farm anywhere, any device!
With the new feature, you can choose to back up your progress to our cloud storage and then get it back anytime. Just connect to Facebook within the game, you will see the options to save and load from cloud. Now you can secure your progress or even go back in time.
Currently available on Android only