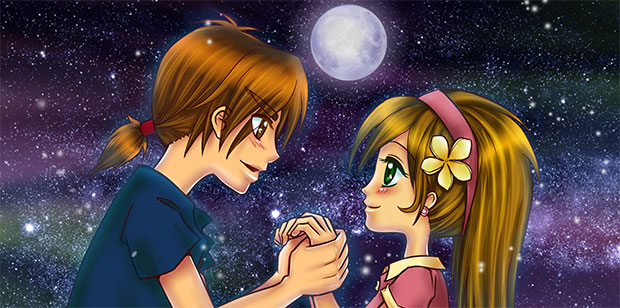 Derek, a country boy who got a farm from his father as a legacy. His father left him with the hope that his son will revive this farm, make it fertile as it used to be.
Derek is in love with the village mayor's daughter, Tida. Tida is the beauty of the village. Derek knows how lucky is him and how different are they. This is the inspiration for Derek to prove himself to everyone that he is worth enough for Tida.
There is a reason Derek and Tida have to be parted for four years, when Tida has to go to university in Bangkok. Anyway, Distance never be a problem for them both. They make a vow to wait for each other. After four years, Tida will come back to the village.
During the time, Derek will put all effort on his farm. He has to grow his farm, this is the only way he can prove himself. Until the time he and Tida will be together, Derek will not stop farming in Country Life!